Kalianna. The . Creative
Graphic and Web Designer, Crystal Jeweler, Contemporary Artist, Musician, Lover
I am.
---
Kailanna.Arts and Herban Karma are both owned by Kiante Habersham, a full-time traveling creative, Native to Charleston, SC. She holds a Bachelor's of Fine Arts degree in Graphic and Web Design from the Art Institute of Charleston. Her work has been showcased at two galleries in Downtown Charleston and she has participated in multiple major performing arts festivals such as Spoleto and The North Charleston Arts Fest.  Her Avant-garde jewelry has also been featured in The Charleston Fashion Week Show.
"Art plays a huge role in my life; whether it's music, culinary, photography, painting, creating, or illustration. My mother is a master chef at heart and musician and my father is a graphic designer, music producer, and photographer, which is where I inherited my talents. I cater more to the contemporary side of art due to its freedom of expression. My creations reflect a Contemporary/Afrocentric style that allows my audience to relate to me on an artistic and personal level.  I use my art as an instrument to portray my emotions and perception of everyday life. With the love, guidance, and support from my ancestors, I am capable of doing anything and being whoever I want to be at any given minute."
-Kiante' (Kalianna) Habersham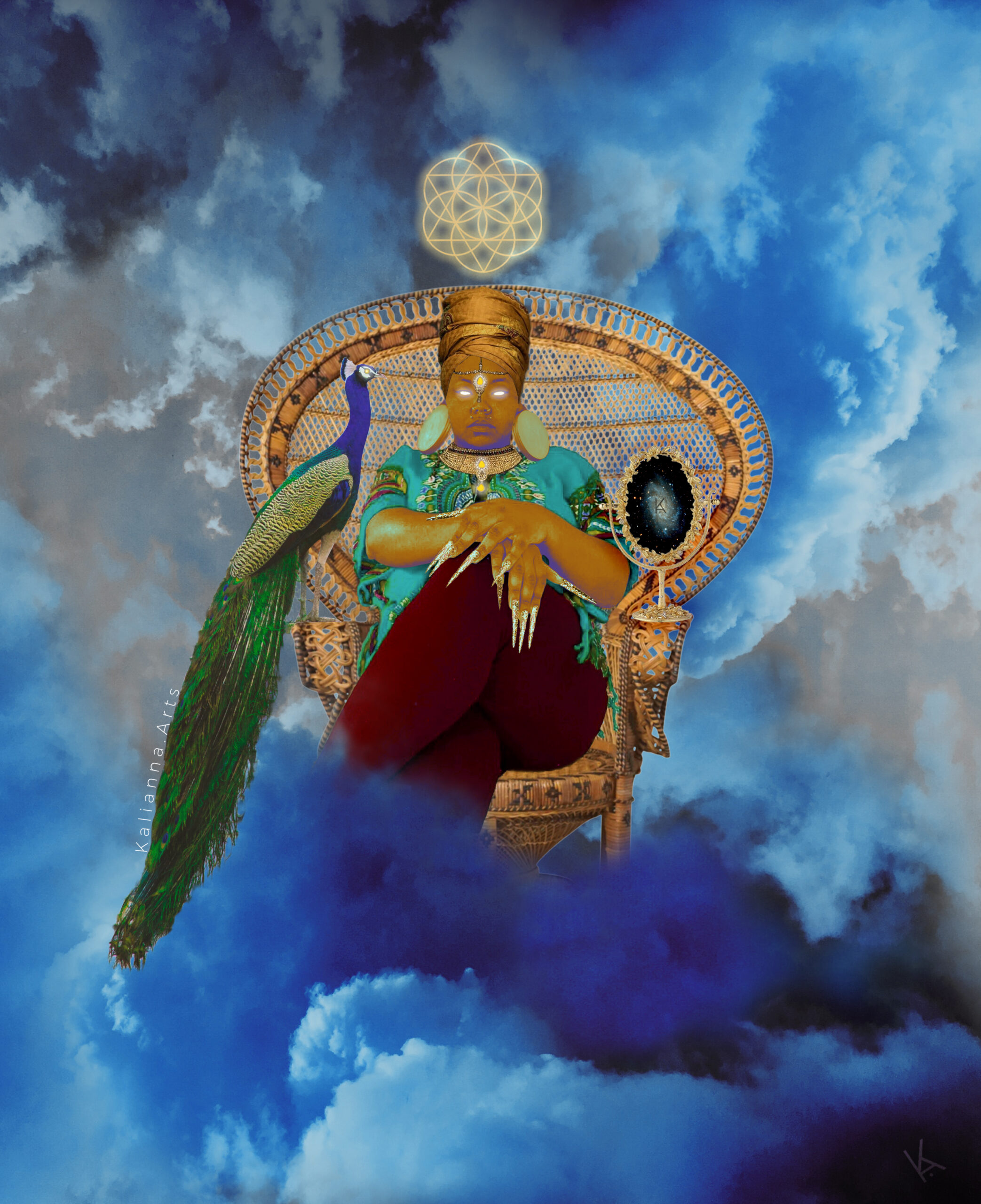 We want to hear from you!
Have A question about something you see on our site? Wanna just tell us hey? Got any comments or concerns? Contact us and we'll get back to you as soon as we can. We look forward to hearing from you!